Should I Refinance My Mortgage?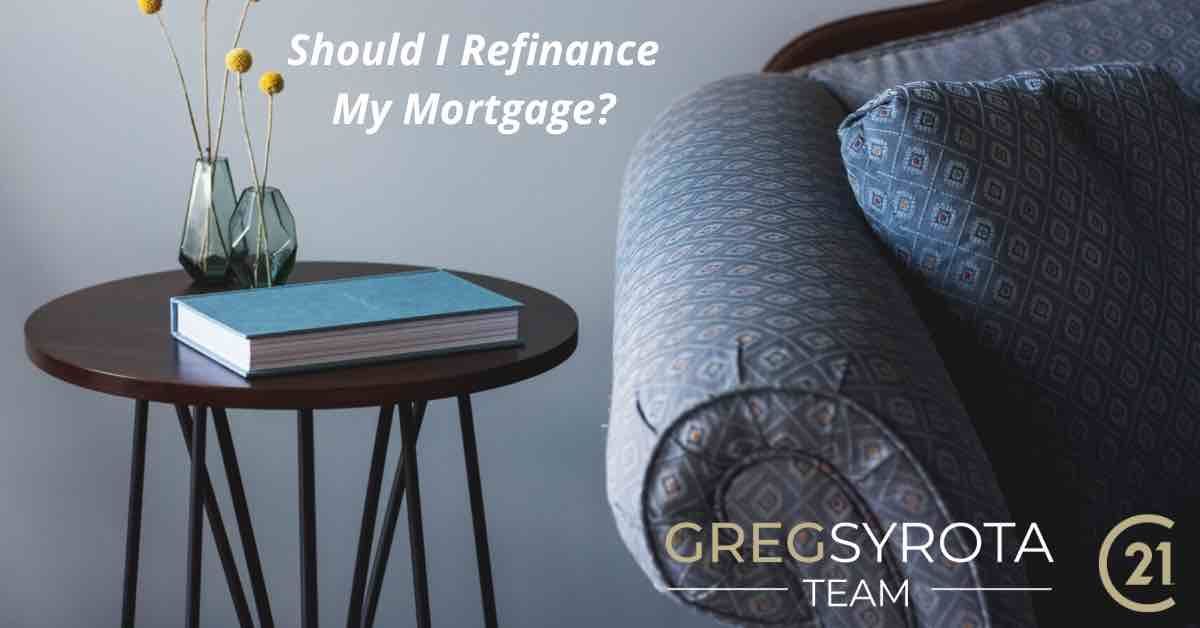 Should I Refinance My Mortgage?
   Refinancing your mortgage now may be right for one of many reasons. With the current uncertainty in the world, a large cash injection, or just lowering your monthly payments by increasing the amortization (the time taken to pay off the mortgage in full) may help keep you afloat.
In order to refinance your mortgage, you need to have a minimum of 20% equity in your property, though switching your mortgage to a new provider could still be an option if your equity is lower. When you refinance you can pay off higher interest consumer debt, take a lump sum from the equity in your home to use for renovations or a reserve fund during tough times, or to invest in your future while the markets are low.
Interest rates are still at near historic lows, so if you obtained your mortgage when rates were higher, you may be able to save thousands in interest by taking advantage of lower rates. Breaking your current mortgage midterm will come with a penalty, but a lower interest rate could still yield you savings over time.
If your monthly cash flow is an issue, when you refinance you can increase the amortization of your mortgage. Say you've owned your property for 5 years and on your mortgage term maturity date your mortgage balance is $300,000. You initially took a mortgage amortized over 25 years, so you'd have 20 years left to pay off your mortgage. At present market rates, you could increase the amortization back up to 30 years, resulting in an increased monthly cash flow of over $350.
By doing this, you will pay more interest over the life of your mortgage, but in tough times the monthly cash flow could be a real benefit. When the world starts to normalize again, you can always utilize pre-payment privileges to increase your monthly mortgage payment to your level of comfort. When you do this, additional payments go directly to the principal balance of your mortgage resulting in a decrease to the amortization.
Some challenges at present are for people who have been laid off due to COVID-19. Major lenders are currently not considering people who are out of work and their income is either EI or Canadian Emergency Care Benefit (CERB). If you think you may be laid off in the future and your mortgage is up for renewal in the next 120 days, or you want to take advantage of your home equity, I would suggest looking at your mortgage options now before something changes.
Refinancing your mortgage looks different for everyone as we all have different goals, so may or may not make sense for you financially at this time. Please feel free to reach out with any questions, or for a no obligation analysis of your financial situation.